Lined Ceilings - Timber lining Boards - Perth.
Just in case you were thinking that "A ceiling is a ceiling!" We think that these images of our workmanship will change your mind!
We use various types of timber and timber lining boards - depending upon consultation with our client. You will see throughout the website that we have wide experience in quality workmanship - It is our ethos.
Ceilings present a little bit of extra challenge, and of course different equipment to what we would normally have to use for lining walls - or laying a deck! we are geared up to the job in hand - no matter what it is - simple or complicated.
You may have an interior ceiling in mind, or a semi alfresco project. Talk to us. We listen, then act!
"Perth Outdoor Installations"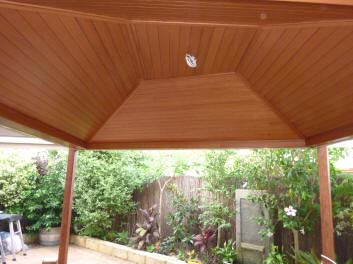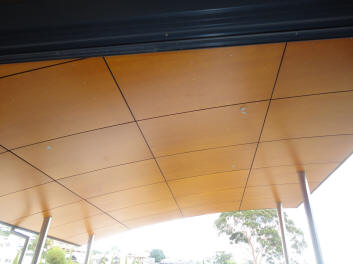 Cedar Glosswood - Gloss finish | Pre finished exterior grade ply (cedar look)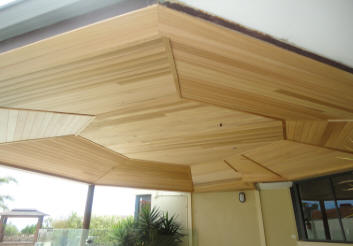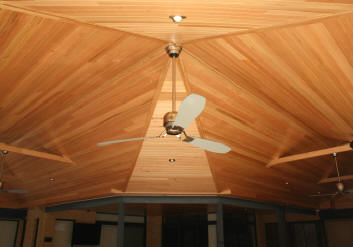 Raw cedar. Client to stain Pre finished solid Tasmanian Oak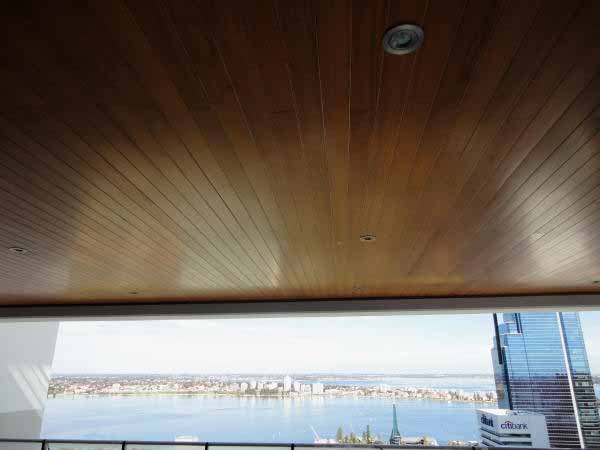 Glosswood Cedar - with a view!