Screening over existing Fences
A common issue many of our clients have is the presence of practical but ugly boundary fences – especially near an alfresco dining or pool area which can be the focus of the whole house. These fences may keep the dog from escaping but are not particularly pleasing to the eye.
We specialize in transforming ugly fences from a drawback to the highlight of your outdoor area.
The pictures on this page show just how effective a fencing transformation from Perth Outdoor Installations can be!
---
This client in Mt Lawley had exactly this problem – an old, crooked cement fencing. We covered this eyesore up by using Modular screen panels. Pre-made Merbau slatted screens were used, and an old rusty gate was also included as a feature at the request of our client! The addition of a day-bed and two large planters made from matching decking did a good job with camouflaging the unsightly retaining wall.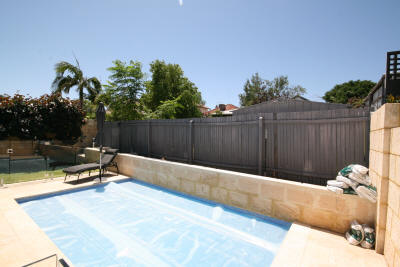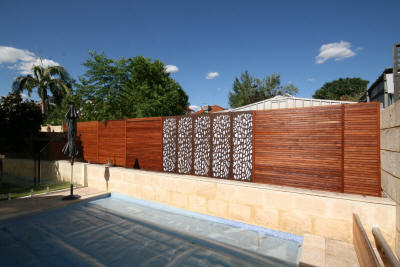 ---
This pool was overlooked by a standard colorbond fence. We positioned some modular screens and timber inserts to match the Mahogany decking that Perth Outdoor Installations also fitted. This is one of the many uses for our modular screens. It is possible to custom-fit screens for any job based on client specifications and the ideal finished look.
<![if !vml]>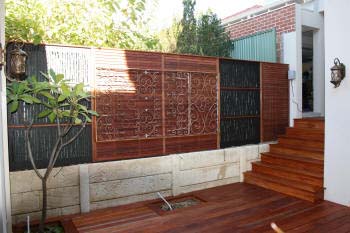 <![endif]>
---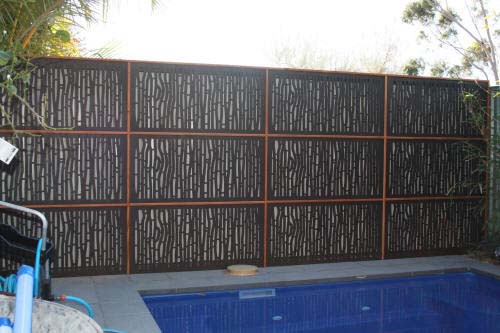 ---
Before and After the Screen Panels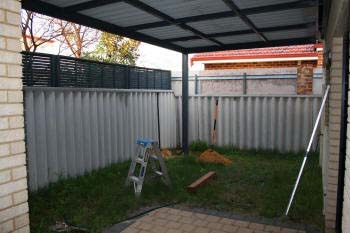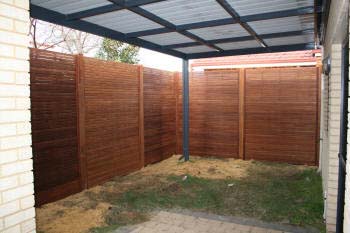 This client in Maylands had a real eyesore to deal with courtesy of his neighbours' lousy attempt at DIY fencing. The solution was to screen it out of vision with Merbau slatted screen units. This has given our customer a fresh and appealing backdrop that can be utilised for a multitude of new additions, by way of art elements and lighting