Timber Lining - Cladding - Feature Walls.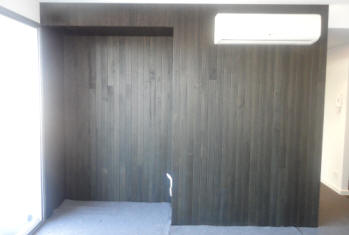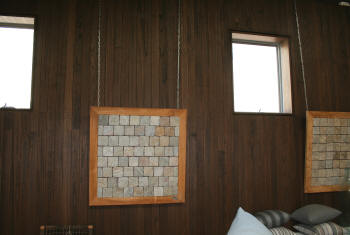 'Charcoal' Glosswood - Matt finish | 'Possum' Glosswood - Matt finish
We offer a unique range of cladding and lining products that are perfect for feature walls. In most cases the timber used is pre-coloured with a matt finish that, as with all our products, requires no further maintenance. These wall panels are superb addition to any room.
A well thought out, well installed timber feature wall allows you to really show of a specific piece of art, can allow you to get creative with lighting, or can even be a built to encase an outdoor television! The temperatures in the room are stabilised to a greater extent with wall cladding - there being a small 'insulation' gap between wall panels and actual wall.
Perth Outdoor Installations are experts at installing timber wall cladding individual projects that are specific to individual clients, designers or architects. If it is design or inspiration you need we offer this free as part of our quotation service or we can recommend some of Perth's leading outdoor designers that we already have a working relationship with.
The images of these cladding feature walls below, are clickable for enlargement.
Glosswood Wall Lining- Matt finish - 'Possum' | Charcoal and Grey (Jetty) Glosswood Lining Boards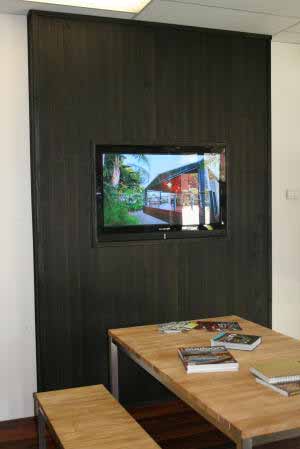 Charcoal Glosswood Wall Lining Panels - Matt finish
---