Screening Panels for House or Garden - Outdoor.
Together with our hardwood screening panels, we are able to offer a wide range of garden screens options, utilising modular outdoor screen panels. These screen panels can be used to either compliment hardwood screening, or as stand-alone features for outdoors or inside.

Modular Outdoor Screening Panels - Garden Screens
For a stunning, contemporary look we supply and fit Modular Outdoor screen panels. These are available in 6 unique designs; can be painted; and are a very cost effective alternative to laser cut steel as they are made from hardwood thinnings which would otherwise be a waste product.
As can be seen in the images, the possibilities for improving an existing area by using our garden screens, or being used as part of a modern setting are endless. It simply needs a bit of imagination or advice. (This is where we are at your service!) With our work and experience with timber screening and use of the modular screening panels, you can be assured of professional - and caring - advice about the provision of any type of screen for home, alfresco dining area, or garden.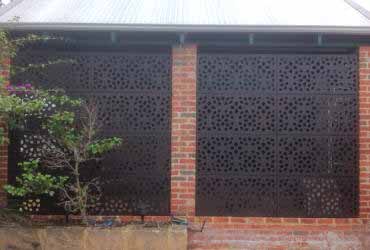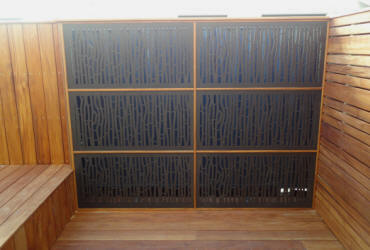 ---
Once you set your mind to it the possibilities are endless! One client in Mossman Park instructed us build a screen feature wall, a screened balustrade, a bin store made of screening and a new screened mail box!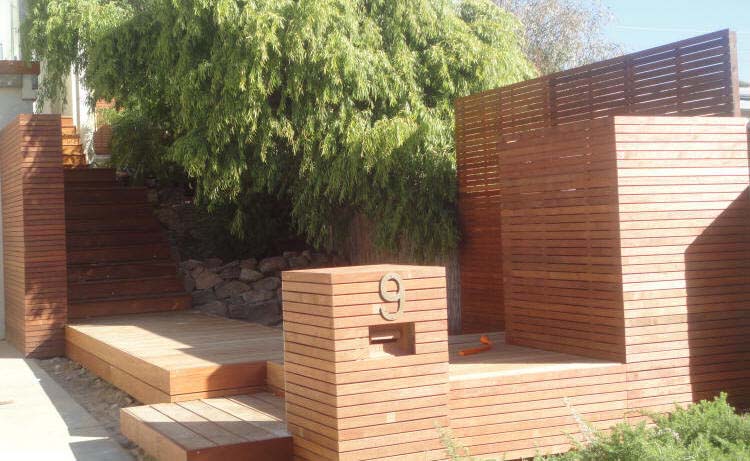 Another example of how garden screens and our modular screening panels can be used - incidental but effective - within the overall design of the deck around the swimming pool.