Many properties in the Perth Hills are perfectly suited for well installed timber decking. Perth Outdoor Installations enjoy working in the Perth Hills and would welcome any opportunity to quote for work in this stunning part of Western Australia.
This 120 square meter deck in Roleystone was constructed using Mahogany hardwood. The pergola was constructed using 115x115mm solid Merbau posts. Wisteria vines do really well in the Perth Hills and will eventually cover the entire deck as they grow up and over the pergola and along the stainless steel cables.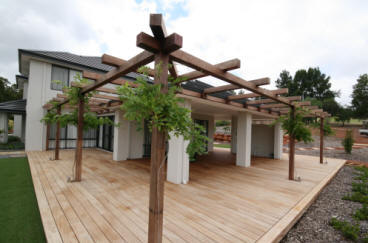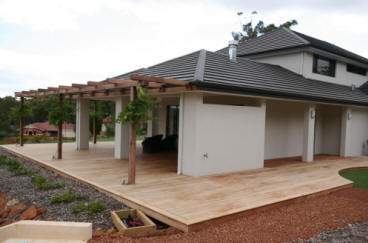 In many cases building decks in the Perth Hills require different skills and procedures to building decks in Perth. This was the case with this raised Jarrah deck in Lesmurdie where a specialist structural engineer was appointed as part of the Perth Outdoor Installation service to ensure that the Jarrah decking was built with the highest regard for structural integrity.
The balustrade was constructed using stainless steel cable and large hardwood posts. The top of the balustrade is solid Jarrah hardwood and provides good strength to the structure (not to mention a good place to rest your drink!). It is fair to say that this decking is 'the star of the house'.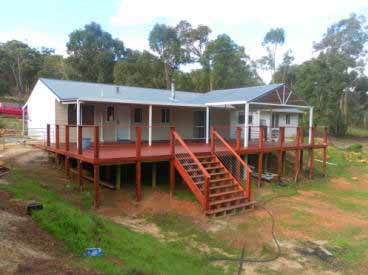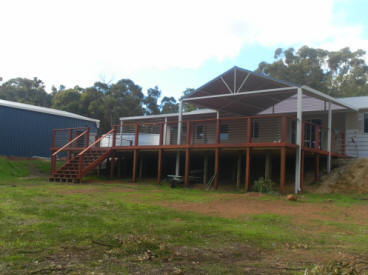 Both of these decking projects provided the Perth Outdoor Installation team a great deal of satisfaction and achievement. Our clients glowing appraisals and the superlative finish on all our jobs is testament to our status as Perth's premier deck builders.