Screen Fencing in Perth | Timber Privacy Screens.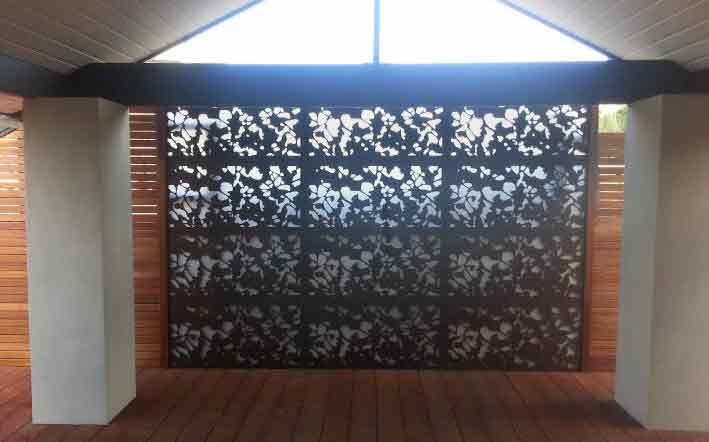 We offer an excellent range of screening products that add privacy and style to your home. A well designed and installed privacy screen can transform an unsightly space into a feature or provide 'seclusion' to help you divide your garden into individual rooms or sitting areas. The possibilities are endless, and we are the people to talk to about your proposed project.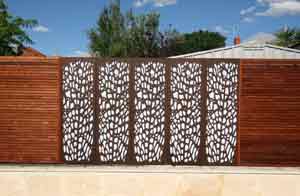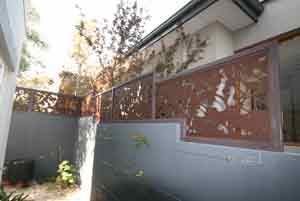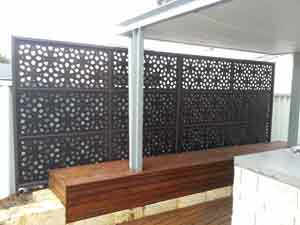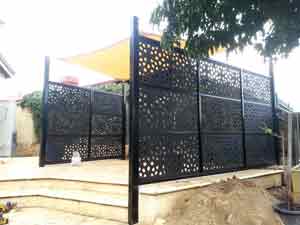 Decorative Panel Screening
We are the preferred installer of the Dunede range of modular screen panels. These are available in two sizes (1800 x 600 and 1200 x 600) and can provide the ultimate in screen fencing elegance. Whether the screens are seen from both sides or maybe used to cover up an ugly fence, Perth Outdoor Installations can custom fit to ensure the best possible result.
Timber Screen Fencing
Screen fencing is constructed from a wide range of timber materials – including hardwood and bamboo, together with composite timber made from re-claimed hardwoods. We can make a special one-off screen for you, or use and adapt one of the many screening options that are available.
Timber screen fencing can create an excellent blank 'canvas' for your garden. As well as providing privacy, a timber screen can become a feature in itself, or enhanced further with the addition of climbing plants, outdoor art, or maybe a mirror! So, Privacy Screens or Home Improvement in Perth - Call us.
Image Examples of Timber Screen Fencing
Solid Fence screens can give 100% privacy, or various design patterns can be used for partitions within the garden, or for attractive 'hiding from sight' of all manner of objects. (Pool Filter Units being one such use!) Screens are not simply a 'block', for they can be used as a stand-alone feature in their own right. The accompanying pictures will give useful ideas for our privacy screen work.
A strong and secure fixing technique for installing screening panels. We use only high quality exterior grade fixings and have the knowledge and experience for a top job that will last.
The days of bland fencing panels utilised as screens are over. Our panel sections now come in a wide range of exciting designs. And of course, for something a little bit different, Perth Outdoor Installations are here to customise your project as a one-off design.
Image Examples of Solid Fence Screens
---
For a stunning, contemporary look we can supply and fit any type of screen panel or fencing.